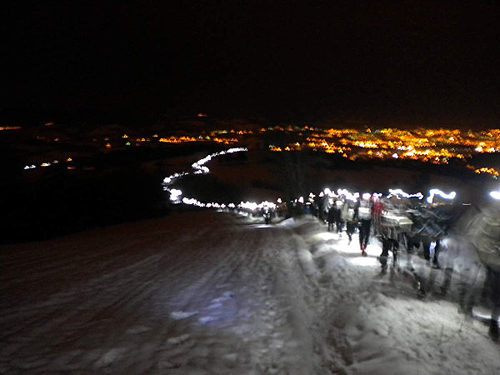 We were having tea in the garden one afternoon at the end of June. Suddenly a cat appears. It is a Siamese. He looks famelish – and yet the house is in the middle of the village, and there are lots of cats around… We don't have cat food! We give him a piece of goat's cheese that's left in the fridge, hard as wood. He devours it. Then a piece of bread, which suffers the same fate. He will sleep in the house and the next morning a very fragrant poop will have been deposited in a corner of the living room… No litter box, therefore,,, He was a lovely cat. In a few days he was a very good friend of Jump's, the colley-dog, whom we had with us at that time. Minou, that's what we called him. He would go out in the morning and ccome home in the evening. When we left for a few days, it was obvious that he was waiting for us to come back because he came immediately showing pleasure rather than reproach. Once we went to Cassis for running. At our return we found him prostrate on the couch, bleeding, the result of a fight. He was waiting for us to treat him. Another time he didn't come home. We looked for him and, happy outcome, we found him two days later in our cellar where he had slipped in without my knowledge when I went there! But the outcomes are not always happy. On one rainy night he was not in the house when we returned late. We searched everywhere. I put up posters with his picture on all the letterboxes in the neighbourhood. Finally, the owner of a house 30 metres from ours said, "I know where your cat is". He took me to his litter box and took out a plastic bag and inside… Minou.
We decided that never again would we experience such a moment. So when Frimousse came to settle with us, and Tigri the following year, we lived by them. It is according to Frimousse that we chose our new house. And very quickly we almost adopted Rouxy, the kitten of our new neighbours. When we went somewhere we locked the three cats in the house with food and drink. Obviously our absences could only be two or three days long! We never left home to go shopping, or running without making sure the three cats were safe in the house – despite the Petsafe system. When I was no longer able to run – half a prosthesis on my right knee – and I retired, taking care of the cats became my job, with cooking.
You understand why we don't take a new cat! The prospect of living again only according to him, and for about fifteen years, has put us off. And will I still be alive and able to look after a cat in five, ten or fifteen years?
Why this photo? We have so many good running memories! Last Saturday was this year's Saintélyon. An excellent memory for me. See the blog Running.