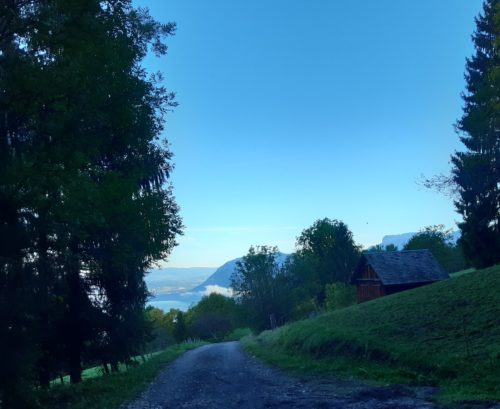 For seventeen years we lived depending on the kitties. The first cat who came to live with us, in June 1999, Minou, was killed by a car in August 2000. A drama. Therefore when we found Frimousse we kept him inside the house to prevent him from suffering the same fate. Until we discovered the Petsafe system.
We were looking to buy a house and the first criterion was… Frimousse! Even though we closed the garden of the new house with the Petsafe wire, we never went away leaving Frimousse and Tigri outside. Then, gradually, after he got his paw cut off, we put Rouxy under our protection. And for all these years we have never been away for more than three days – since the three cats were locked in the house.
That's what I was thinking this morning when I went up to the mountain, the same route as on Wednesday in the rain. I was able to leave when I wanted without having to wait for Frimousse and/or Tigri to get in, and Rouxy's return.