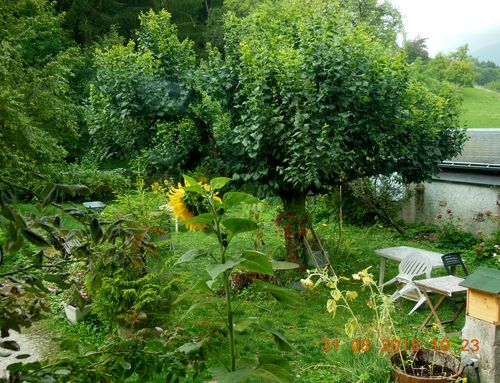 We are still alive. We, that is Frimousse's Masters. Because as far as Frimousse and RouXy are concerned…
A light gray and white cat passes from time to time in the garden, to try to crunch one of our birds. "Our" birds, because they are many who come and eat some seeds – because I supply them with seeds. Sunflower seeds. And they spread them everywhere. Then we have plenty of beautiful sunflowers, which we did not sow.
I avoid other seeds because mixtures of seeds contain seeds of ragweed that it is necessary to destroy, which I do.