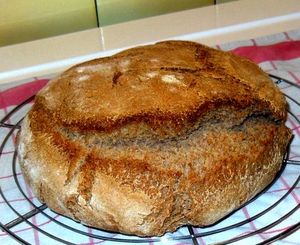 In addition to Frimousse Blog and to RouXy blog, I have another blog dealing with… food and cooking – at home I am the cook since Frimousse's Mistress works.
That blog is in French, apart from a very few articles that are also in English.
Translating the whole blog would be hellish but if you are interested and want a translation of one particular post, I'd be happy to do that for you.
http://bouffons.canalblog.com/