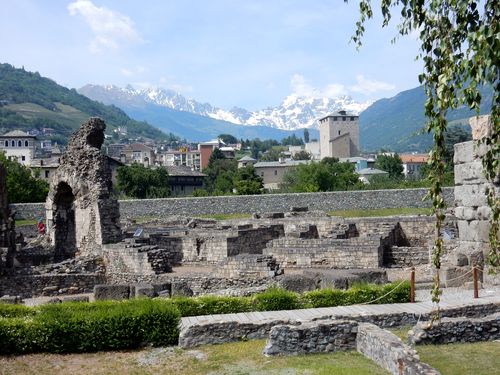 Frimousse, RouXy et Tigri non avrebbero amato. Siamo partiti tre giorni, due notti. We didn't go very far. Just on the other side of the mountain, in Aoste.
The kitties remained in the garden. No chance they would go down to the road…
In over fifteen years, I think we've left them alone (inside!) twice, for family events. And maybe five times for one night.