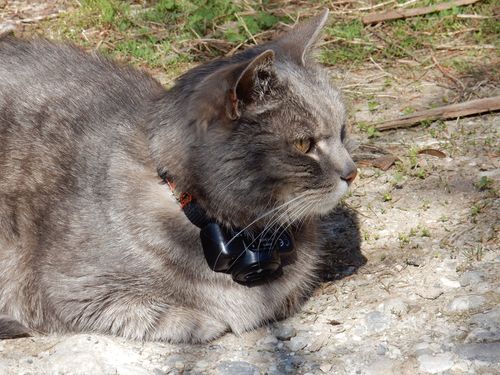 Photo just before going to the vet's surgery
Frimousse has a cancer. either liver or pancreas. No treatment possible. He had an injection. He was very pleased to be in his garden again! We have arranged with Frimousse's doctor to receive us rapidly if Frimousse is suffering.
I won't answer each of your comments. I'm sure you'll understand.