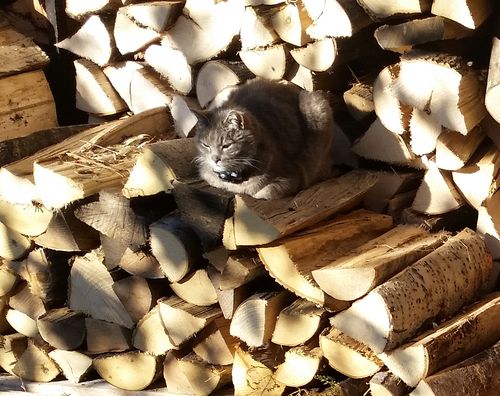 I, Frimousse, yesterday afternoon
Last week, my Master's grand-children, aka Jump's little Masters, were with us. They took great care of my friend RouXy and me. RouXy's Master allowed RouXy to sleep in our house. We could hear him snoring very loud at night.
On Saturday morning they managed to take my (poor) Master for a walk in the mountains nearby, and I, Frimousse, and my friend were left alone locked in the house. Well, I didn't take them too long…
This morning the house is very (too!) quiet. No boys to play with me. And my Mistress is out again with friends for the day. In a moment my Master will go and fetch RouXy in his house and we'll stay in the house while he'll run errands. Still no fire in the stove (19° in the house).