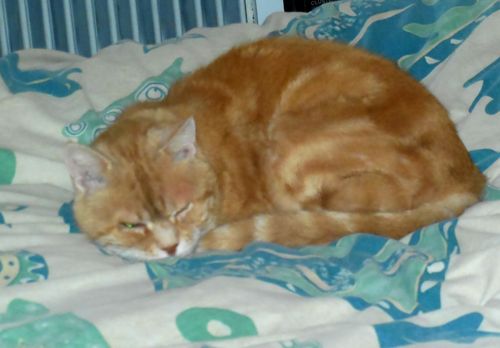 Thunder stom last night. Heavy rain this morning. The snow isn't far! Then I, Frimousse, and my friend RouXy, we've decided to stay inside for a while. RouXy, on the bed, in the friends' bedroom, and I, Frimousse, upstairs.
It's dry now – not for long according to the radar – then my Master has decided to set up the cover of the tomato greenhouse. While I inspect my garden.
A few days ago I told what the bike rider, aka the 14-year-old Master of Jump did. Last Sunday he did it again. But with his father this time. A 90-kilometer ride with Grand Colombier – 19% gradient for some distance – and la la Chambotte.  D'you think he'll ride Tour de France next month ? But he has something else in mind: running a full marathon. My Master is trying to find an interesting one in Switzerland  since in France they check your ID to make sure you're not under age – young people can easily drink beer or Red Bull, smoke fags and ride their mopeds dangerously, but for sport! "Crazy," my Master says!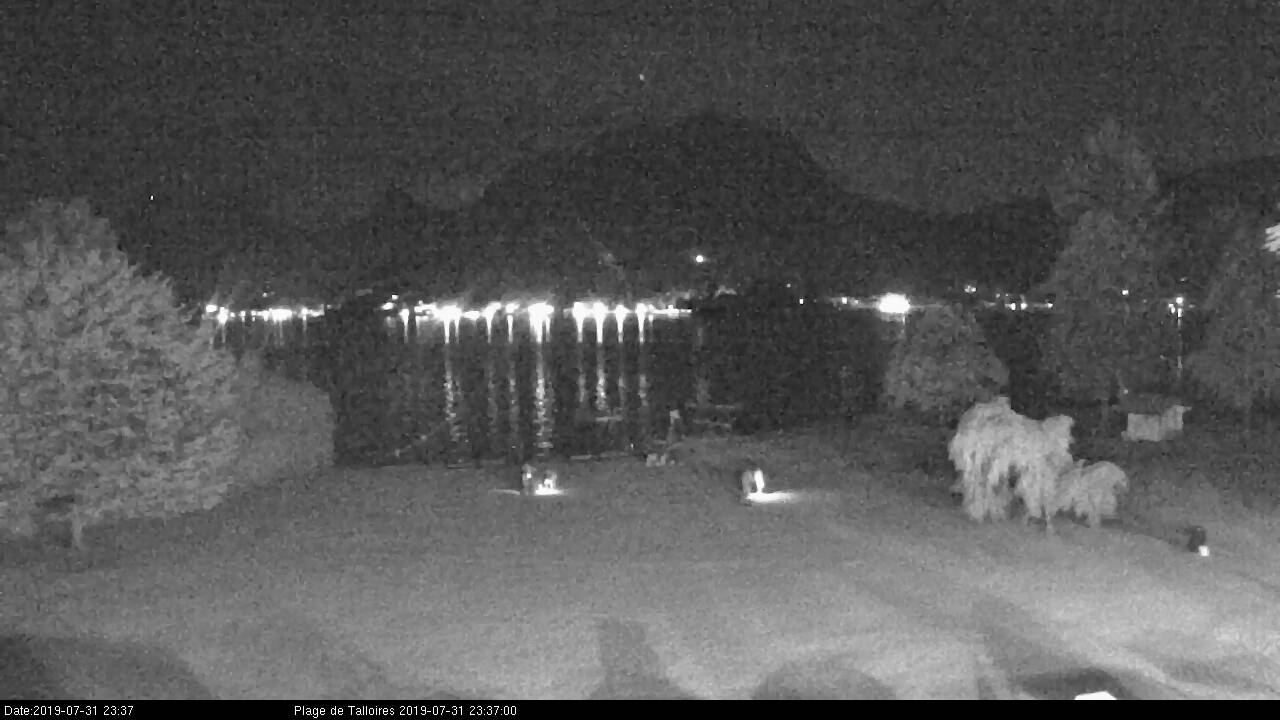 The Lake right now (The webcam in Talloire)