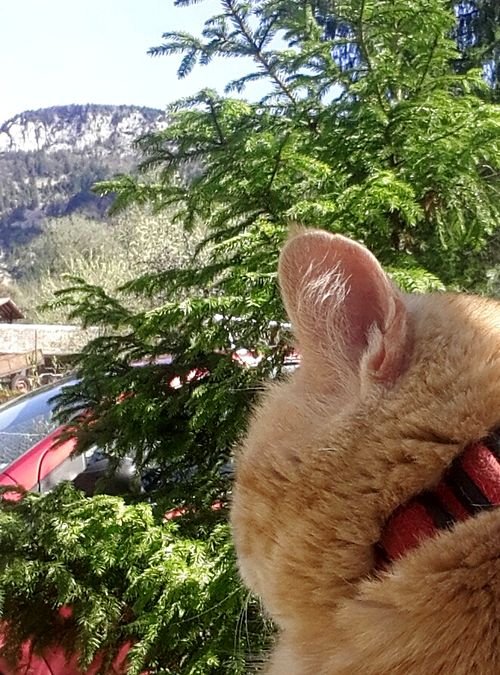 We've had our dinner. My Master has taken RouXy to his Masters' house. Then I asked him for seconds. I'm hungry! No bird, no rat.
A rather quiet day. My Master has moved the pelargoniums from the cellar to the balcony. Now we hope it won't be cold. The pelargoniums might be ruined but, more serious, the cul d'pollèts are in full ;loom. No plums last year and practically none the year before. It's about time some can be pickled for tarts and jam.
By this time tomorrow my Mistress will be back. With plenty of gift for us?