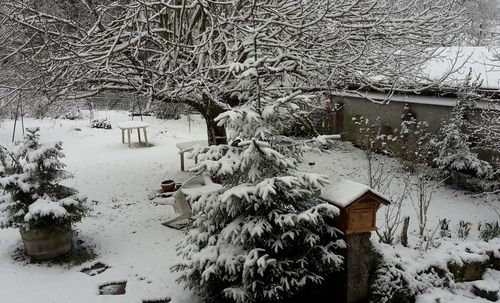 "March," my Master says.
Yesterday bright sunshine, suitable for sunbathing. I, Frimousse, at the bottom of the logs, and my friend RouXy, as usual, in the wooden crate – watch carefully you'll (nearly) see part of him! In the morning, a summer habit, he had his milk and fromage frais on the round metal table under my lime-tree.
And this morning… snow.
"That's March," my Master says again…